5 Infrequently Asked Questions
Article 2 of 6
People love to ask Sherwin-Williams for project advice. The experts at your neighborhood store are here to help. We have the color and project expertise to answer all of your questions, even the ones you may never think to bring up.
1. WHAT COLOR PRIMER SHOULD I USE?
Darker or bolder topcoat colors look better over a dark gray primer because the amount of light reflected by your topcoat and your primer are equal. This enhances the color and results in fewer coats. The same holds true of lighter, brighter topcoat colors, which should be paired with a white or light gray primer.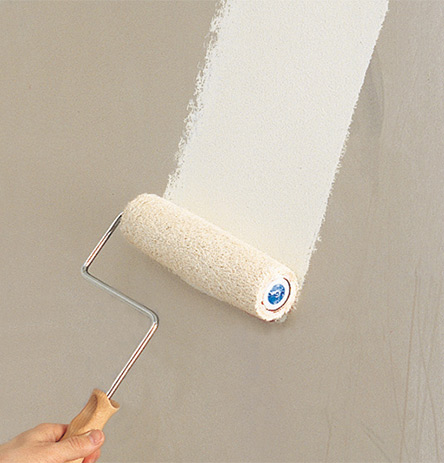 2. HIGH-GLOSS, SEMI-GLOSS, SATIN, FLAT...WHAT DO THESE MEAN TO ME?
Your choice of paint finish, or sheen, is nearly as important as your color selection. It not only affects the amount of shine, but each type of sheen offers added benefits ranging from being easier to wipe clean (gloss and semi-gloss) to hiding imperfections in your walls (flat or matte finishes). So it's important to match the right sheen to the type of room you are painting. Check out our How To Choose Paint video for more information.
3. ROLLER COVERS COME IN DIFFERENT THICKNESSES. WHICH SHOULD I USE?
Thicker naps (½-inch or greater) are recommended when the surface you're painting is rough or textured, such as a stippled ceiling, or porous such as the brick on your fireplace. The thicker nap ensures your roller can hold enough paint to cover these types of nook 'n cranny surfaces. Thinner naps are ideal for smooth walls, and provide maximum sheen. Check out our How To Choose A Paint Brush And Roller video for more information.
4. I WANT TO PAINT ONE WALL A DIFFERENT COLOR. WHICH WALL SHOULD I CHOOSE?
This is typically called a feature or accent wall. The wall that comes into view opposite the main entrance is in most cases selected as the feature wall as it maximizes the wow factor for people entering the room. To simplify your color choice, try using a darker shade of the same color as the surrounding walls.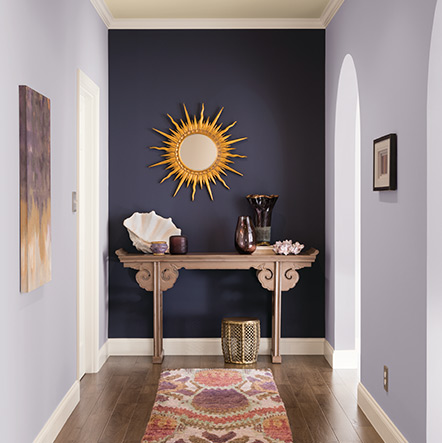 5. WHY ARE GRAYS SO POPULAR NOW?
Gray comes in a remarkably diverse assortment of shades, from elegant to understated to classic. Cooler grays that have a hint of blue are an ideal matchup for other cool colored elements in your home, such as stainless steel appliances. Warmer grays with brown or beige undertones complement warmer-toned features like red brick and gold-colored fixtures. Cool or warm, grays present a modern simplicity while playing nice with a wide range of furnishings.