Farmhouse Color Basics
Article 3 of 6
We reveal everything you need to know about pairing colors with farmhouse furniture and accessories.
Whites
Whether you're new to designing in farmhouse style or you've been living with the look for years, keep it fresh and beautiful with appropriate paint colors and painting techniques. White remains a classic farmhouse color, but remember that there's more than one shade of white. Try out a few different whites with Sherwin-Williams Color to Go® paint samples to find the perfect one for your interiors.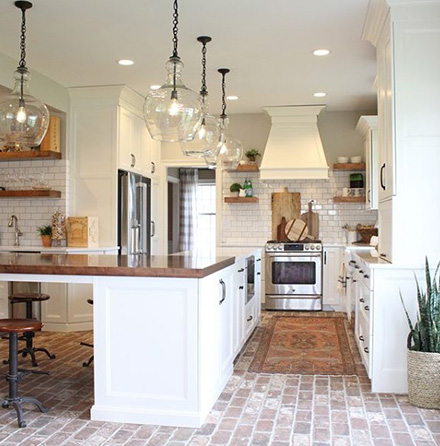 Alternatives to White
Muted grays and blues, pale yellows and whispery soft greens are great alternatives to white, since they add a touch of color to your space. These can be especially appealing if you're designing with mostly cream or beige furniture. To bring a modern flare to the style, you can also add hints of black into a farmhouse space – for example, black-painted chairs that ring a white table – for a dash of intrigue.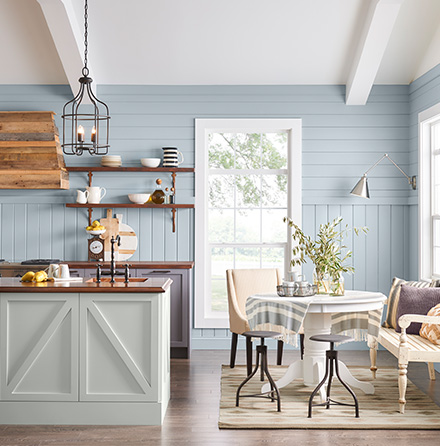 The Right Technique
Painting techniques can help achieve farmhouse style as much as the paint colors you choose. Paint a new wood table to look distressed, and you've got an instant classic. Whitewash the walls, floor or brick in your family room to create a vintage feeling. Add a shiplap wall in the living room and paint it a pure white for an architectural element that complements rustic furniture.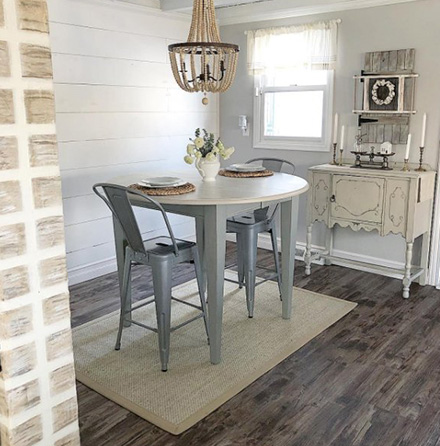 Now comes the fun part: You get to inspire others with your unique farmhouse style! Sharing your DIY masterpiece with us on social media is easy. Just share a picture of a room painted in a farmhouse-friendly Sherwin-Williams paint using the tag #swcolorlove. And don't forget to follow #swcolorlove to continue to be inspired by others.