Psyche! Evoking Emotions with Color Psychology
Article 3 of 6
Colors trigger emotions. The more you know about how color can influence your mood the more informed your color choice will be. Color expert Sue Wadden offers her expertise to help you decide what your vibe will be.
Reds
"Reds evoke feelings of passion, energy and intimacy – perfect for workout rooms or master bedrooms. Red also inspires appetite, so it's a logical choice for your dining room or kitchen."
SW 6328

Fireweed

SW 6614

Quite Coral

SW 7588

Show Stopper
Choose a color to change the room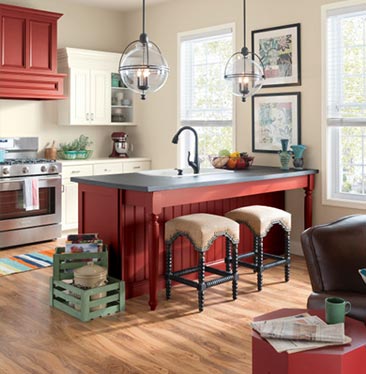 Oranges
"Oranges are friendly and welcoming, perfect in family rooms, children's bedrooms or bonus rooms."
SW 6348

Reynard

SW 6881

Cayenne

SW 6885

Knockout Orange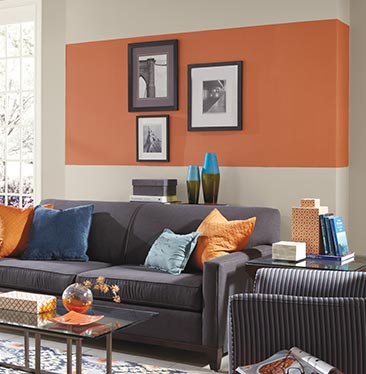 Yellows
"Yellow reflects light, making it an excellent choice for foyers and dark hallways. Its cheery nature has the ability to create an uplifting mood, and also makes a great accent color."
SW 7561

Lemon Meringue

SW 6679

Full Moon

SW 6900

Optimistic Yellow
Greens
"Because greens are found abundantly throughout nature, they provide a feeling of familiarity. Light greens work well in living rooms and offices, while dark greens make wonderfully rich accent colors."
SW 7742

Agate Green

SW 7062

Rock Bottom

SW 0016

Billiard Green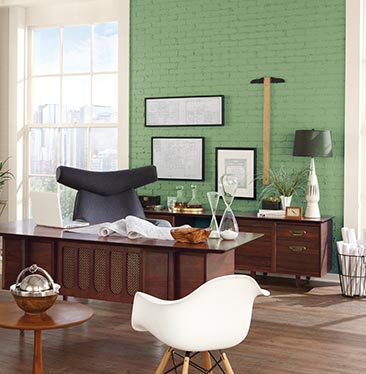 Blues
"Blue is soothing and relaxing – it's perfect for bedrooms and bathrooms. Because blue is associated with appetite suppression, it's not usually recommended for kitchens or dining rooms."
SW 6494

Lakeshore

SW 6496

Oceanside

SW 6222

Riverway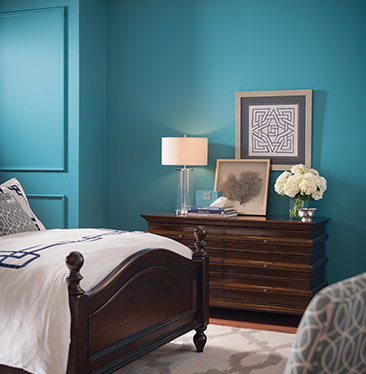 Violets
"Purple tones are immediately attractive to children, making them perfect for playrooms. Violet also makes a stunning accent color."
SW 6815

Awesome Violet

SW 6558

Plummy

SW 6285

Grape Harvest