Bring the Outside in with Biophilic Design
Article 2 of 6
Use color to enhance a natural décor.
A LAYERED LOOK
Biophilic design reinforces the existing bond between humans and nature. With an emphasis on order and harmony, biophilia is a great way to create a beautiful, stress-free living environment that also encourages sustainability. To acquire the look, start with color. Choose outdoorsy shades like green for walls and a calming neutral for trim. Inspired by these paint colors, begin to include plants, natural lighting and purposefully selected furniture to the décor.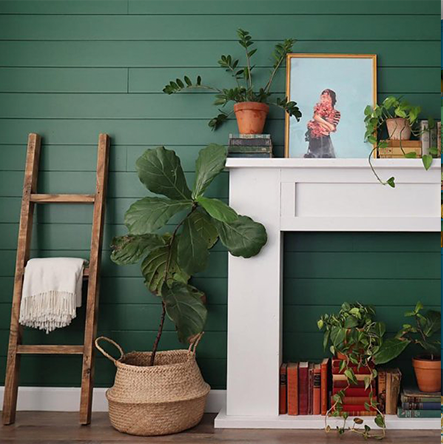 A BURST OF COLOR
Think about colors that evoke the soft, reflective aspects of nature. Sherwin-Willams Naturalist palette is agreat source for colors with an outdoorsy vibe. The key to successfully incorporating color into biophilic design is to use colors where and how they make the most sense. Bathing a room in Misty SW 6232 establishes a warm neutral background for natural design elements. Create accents with colors reminiscent of the world around you, such as Jardin SW 6723 and Delightful SW 6289. Just like the landscape outside your window, your interior scape should feel airy with splashes of color to refresh your senses throughout the day.