Get Decked Out
It's time to bring your outdoor entertainment areas to life.
Article 3 of 6
Your deck or patio is an important part of your home, especially during the warmer months. Sometimes, though, it doesn't get the design attention it deserves. It's time to change that with a few simple steps that will make your deck or patio the ideal spot for relaxing and entertaining.
RAILINGS AND COLUMNS
To reinforce that idea, you want to coordinate the deck or patio with your exterior. Paint railings and columns in the same color as the house trim. This will create a gentle flow from the front to the back of the house.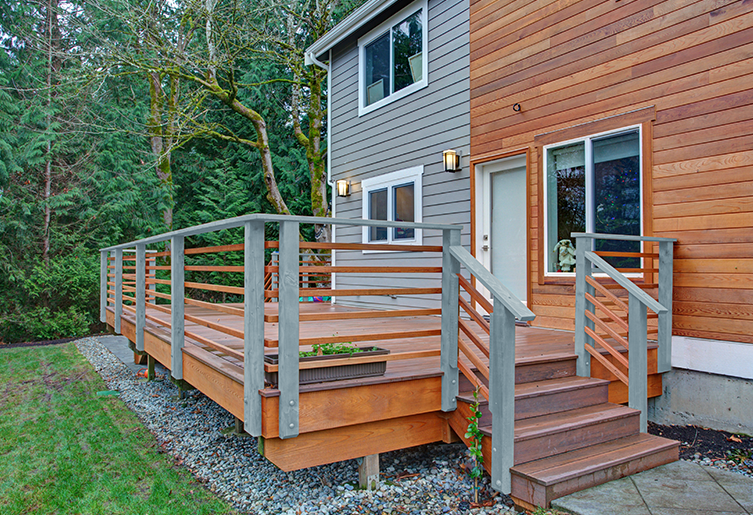 Furniture
You can also use flora around your yard to inspire your deck or patio. Painting a table and chair in a color similar to the sunshine, your prized lilacs or hydrangea add playfulness, while drawing the eye to your gardens. Bring colors from your interior onto the patio, too: Paint a plant stand in the color of your living room or family room. Through these subtle painting ideas, you will tie together all aspects of your home.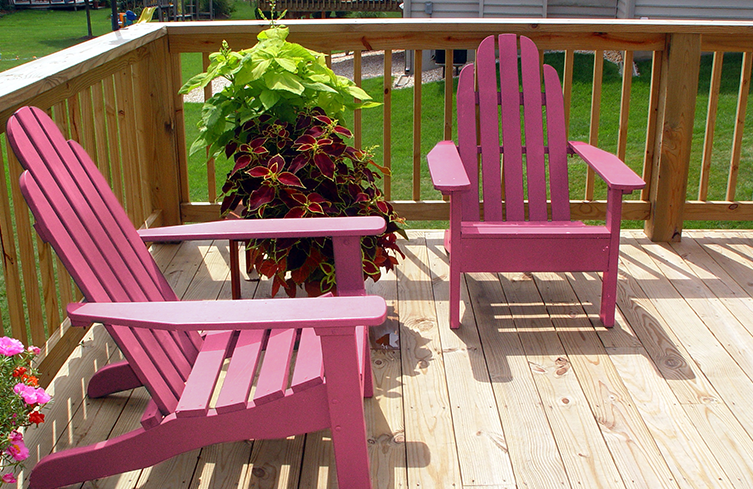 CEILING
Of course, you can get a little daring with unexpected touches. Paint the ceiling of your patio in a stunning purple or pink, for example, or refinish old planters in bold geometric patterns. Your deck or patio is your special oasis. Make it a reflection of your personal style.