ADD DEPTH TO YOUR Décor WITH COLOR
Article 4 of 6
Layering color through paint, furniture and accessories lends added depth to a space. Here's how to get a textured look through color.
WALLS
Draw attention to architectural details by painting woodwork in a different color than the walls. Use colors found in your favorite artwork or vacation photos. Paint a fireplace surround in an eye-popping color. And don't forget the ceiling is your fifth wall! Make a room feel more intimate by painting the ceiling a darker color than the walls, or make it feel larger by painting the ceiling a lighter color.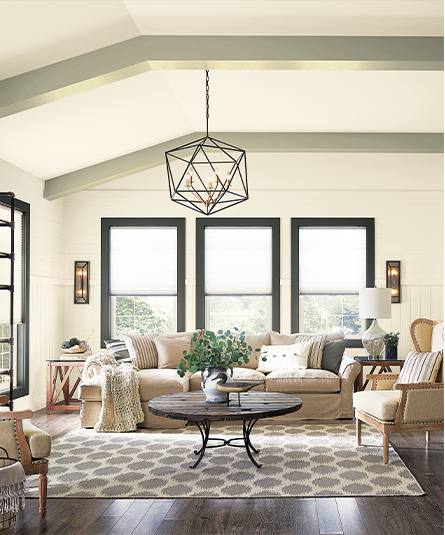 Furniture
Choose paint colors that enhance the look of your furnishings. Find a rich hue in patterned upholstery or a painting and use it on the walls to really make the furniture pop. Use paint to give more depth to free-standing furniture. A cabinet or bookcase in a vivid hue lends another level of depth and intrigue.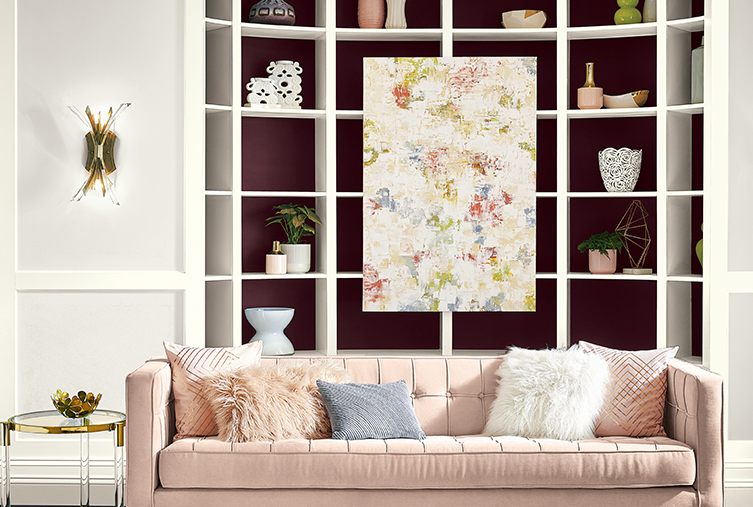 Accessories
Have fun with paint by choosing colors found in your favorite accessories. Grab a color from a modern vase and paint a rich setting on the walls. Choose an eye-opening color to offset framed black-and-white photographs on an accent wall. Consider painting shelves in a contrasting color from the walls and lining them with books and small pieces of art. Play with the placement of color until you have the exact amount of texture you desire.