LET YOUR DOORS DO THE TALKING
Article 5 of 6
Doors are functional. They're also an important architectural feature that deserve some extra attention. Let color open the door to exciting design possibilities.
INTERIOR ACCENT DOORS
Who says the doors inside your house must be painted in the same color as the walls? Elevate your interior pizzazz by painting doors in an unexpected, vibrant hue. Open up your entryway by painting doors green, for example. Whatever color you choose, let your doors become a strong visual statement that reflects your personal style.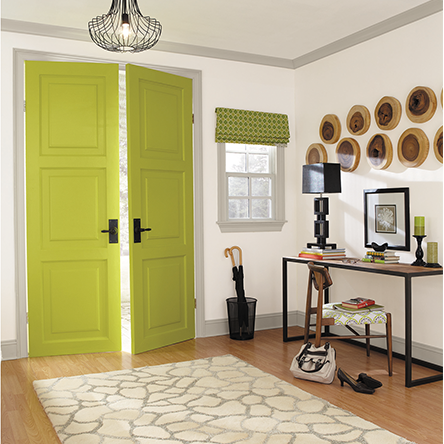 FABULOUS FRONT DOORS
Add intrigue to the exterior of your home by painting the front door in an unexpected color. A paint color such as Ceremonial Gold SW 6382 creates a sophisticated playfulness. If you're not quite ready to change the color of your front door, consider trying a different finish. A high-gloss finish gives a handsome door an extra-stately appearance.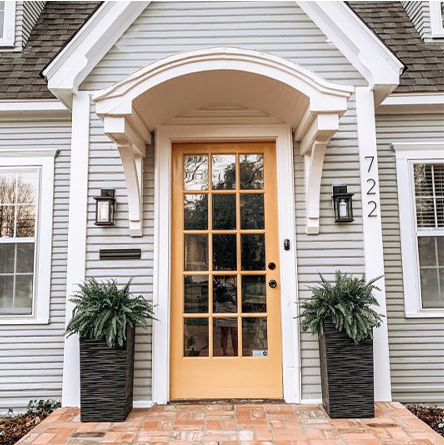 Photo Courtesy: @griffith_ave
UPLIFTING GARAGE DOORS
Perhaps the most overlooked door of your home, the garage door takes on new life when given a fresh coat of paint. So that the garage melds with the overall architecture, it's a good idea to keep the color in the same family as the rest of the house. How light or dark you go depends on how much of a focal point you want the garage door to be. You can get more playful by outlining the panels or windows on the garage door in a complementary color.